Knowing what to wear on each different occasion isn't as easy as one might think, representing yourself and making a good impression, is more important now than it's ever been.
Understanding the dress code for different functions can be frustrating. 
Whether it be for work or social engagement, nobody wants to feel out of place.
If you are feeling slightly overwhelmed, don't worry, read below where our guide will tell you what to wear for each special occasion.
Sporting Events
A sporting event counts as a casual event, unless of course stated otherwise, and not too much fuss should go into your outfit. Wearing casual pants, a casual top, and even an appropriate dress for the ladies is totally acceptable.
If you are a big fan of one of the teams playing, why not wear the team's shirt in support? Nothing screams I'm a fan more than wearing one paired with jeans and trainers.
Wedding Events
Weddings are typically a very formal affair and usually, the bridal party will inform their guests what the wedding dress code should be on the invitation. It's important to follow this dress code as you don't want to be under or overdressed.
If on the invitation no dress code is indicated then one easy way to decide what to wear is for you and your partner to wear what you would wear to your own wedding if you were a guest and go from there.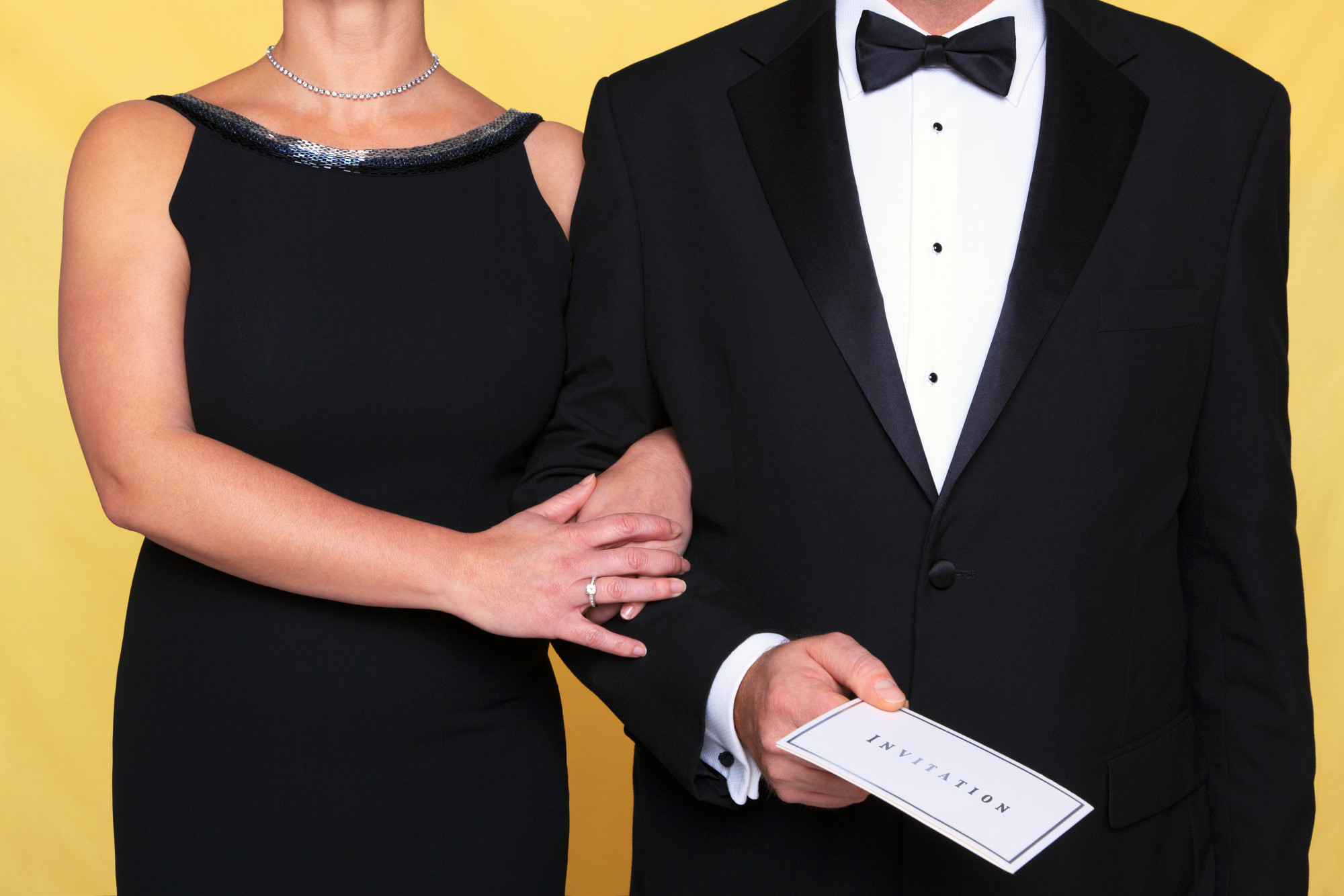 Black Tie Event
A black-tie event is all about formal wear, where, a tuxedo and gowns is the name of the game. Traditionally a black-tie event has meant you have to wear something black but over the years this has evolved to allow for more festive colours to the event. 
Dressing to impress should be what you are aiming for at this type of event and the more glamorous, the better. Be sure your gown is fitted by a tailor and have your hair and make-up done for an impeccable finish.
Concerts, Gigs, And Nights-Out
There's nothing quite like heading out to hear your favourite band or singer live in stereo! Depending on the genre of music, or even the genre that the nightclub plays, your attire can match the music. 
Think punk rock, sultry songstress, or acoustic mic nights. 
These events are casual but give you freedom to play with your creative side and show off your personality. 
Conference And Seminars
This type of event has more of a laid-back tone, often applying to professional settings. It's still however important to dress appropriately as you will be representing a company or your own business so a conference dress code is a must. 
Professionalism is the key here and formal work pants and a formal shirt is advisable. Jeans and a shirt are generally a big no, although it all depends on what industry you are in.
Dress Code Is Important
Attending an event can be a daunting affair and following the dress code is a good place to start. No Matter what event you are attending, have fun, think out of the box and be yourself. 
Are you wanting to attend a special event but not sure where to find the best deals on tickets? Get in touch with us today and see what events we have lined up!